Customized Liquid Chillers (0.5 to 100 TR)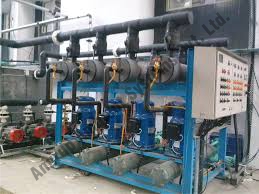 Air-cooled & Water-cooled with Hermetic, semi-hermetic, open, scroll, screw compressors suitable for all modern refrigerants.
We have experience of 20 years in customized chiller manufacturing.
Along with chillers we also provide complete cooling system set-up with pump selection, piping layouts, controls as per requirement.
Condensing Units (0.5 to 80 TR)
Air-cooled & Water-cooled With Hermetic, semi-hermetic, open, scroll, screw compressors.
Also for marine applications.
Customized Process & Product Cooling Solutions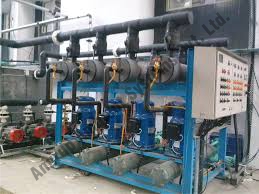 We provide customized air cooling equipment for controlling product & process temperature like on-line product cooling on conveyor belts, reaction vessels etc.
For regular water & sea water duty.
Specially designed water chillers required for bakery
Khari making rooms in insulated panels with temperature control
Proving room / chambers in insulated panels
Dash Guards in stainless steel
Other stainless steel fabricated items also
Water measuring batch tanks for normal temperature & chilled water: With various operating combinations
Stainless steel cooling racks
Radiant Cooling Solutions For Air Conditioning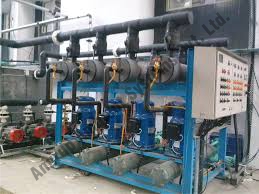 Special Chillers For Radiant Cooling Systems
Hardener room blast freezer equipment.
Brine chiller for Candy & Ice cream batch freezers.
Cold rooms for ice cream storage.
Shell & Tube Evaporators (Chillers)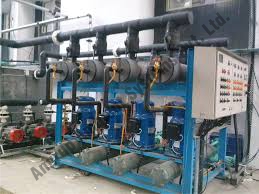 Electric Control Panels for Refrigeration & AC Plants
Compressor gauge boards – open type & with enclosure.
Compressor mounting base frames.
Address
Building D-9, Popularnagar, Mumbai – Bangalore bypass, Opp Mai Mangeshkar Hospital, Warje, Pune-411058. Maharashtra, India.
Contact
9822009679 : Only SMS or Whatsapp      9422088690 : Only SMS                         .